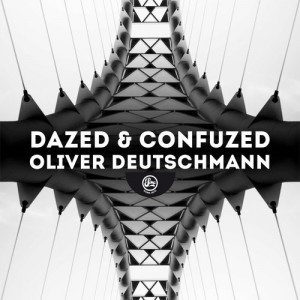 Oliver Deutschmann | Dazed & Confuzed
[Soma367d]

1. Dazed
2. Confuzed
Soma are pleased to welcome Vidab Records boss Oliver Deutschmann to the roster as he debuts with the dark & hypnotic 'Dazed & Confuzed' EP. Firmly established in the underground, Deutschmann has stood behind his unique brand of 4/4 beats for more than a decade; a permanent fixture at Panorama Bar for over 4 years with his dubby, pushing house vibes, old school drums, intense peaks and driving modern dramatics. Developing a strong signature sound, Oliver translates real emotion and atmosphere into his productions, with bold, crisp and powerful drums, resonant, textural synthlines and a stylish talent for keeping things locked down to hypnotising effect.
His debut EP on Soma shows his darker edge, expertly opened with 'Dazed'. A heavy kick drum and deep, rolling sub bass is backed up with a hypnotic synth hook right from the beginning as Deutschmann sets up the listener and dance floor for a proper shakedown. Rising steadily that familiar 909 clap comes in to show that this track means business as it powers through.
The follow up 'Confuzed' picks up where Dazed left off. Tough drums kick the track into overdrive straight away as Oliver doesn't let up on the hypnotic Techno found on the EP's opener. Pounding drums and tripped out vocal teases its way into the track as a prolonged breakdown keeps the track bubbling until, with brute force, launches relentlessly back in. This is uncompromising Techno at its best.
This is a top EP from a producer who can flawlessly move between styles and who isn't adverse to showing his darker side.
Mastered at Glowcast Audio Mastering by Conor Dalton.