Mastering at Glowcast: Farrago – Risin' EP
Mastering at Glowcast: Farrago. Amelie Lens is launching a new record label, LENSKE. Fellow Belgian artist Farrago marks Nr. 1 in the catalogue. The launch EP "Risin'" features four tracks, including a collaboration track with Amelie Lens herself and a remix by Berghain resident Kobosil.
Track list:
A1 – The Riddler
A2 – Risin' (Kobosil Apathy Remix)
B1 – Jealousy – (feat. Amelie Lens)
B2 – Hidden Power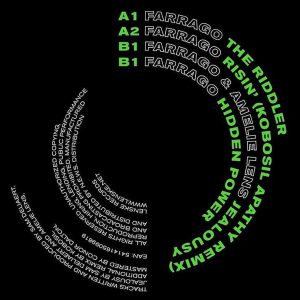 Farrago is playing in Montréal on June the 10th, alongside with Amelie Lens and Laura Scavo. Head over to Facebook and leave a like on Farrago's page and stay up to date with upcoming gigs and releases. If you would like to find out more about the services we offer at Glowcast Audio in Berlin head over to the services page. You can also drop a message and we will assist you.