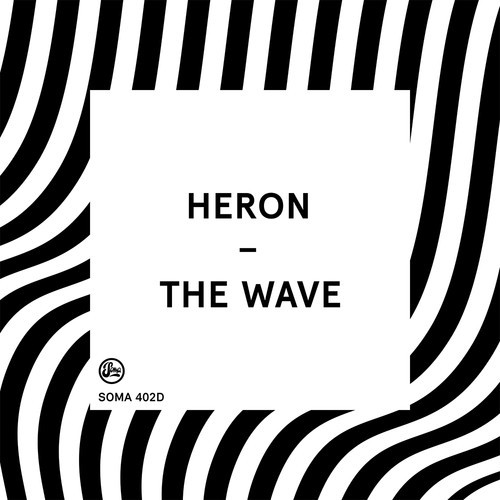 Heron | The Wave
[SOMA402]

1. The Wave
2. Convolution
Heron returns to Soma for his 3rd solo release as he follows up the retro-esq Foolish Solina & Sorna Bay with a much more stripped back and thumping affair for his latest EP, The Wave.
The Wave clatters in, kicking this EP of with a bang and a wildly intense kick drum sets the tone right form the outset. Piercing percussion strides along side wailing synths, guttural pad sweeps and trippy vocal cuts. Heron has really aimed for the dance floor with this jacked up techno offering and hits the bullseye easily.
Heron doesn't mess about on the flip either and Convolution strikes just as hard as his A side counterpart. A solid drum workout kicks this track to life as slowing opening synths give this monster a deeper edge. Things really start to happen and Heron drops a signature pad line that really gives this a more Detroit sensibility.
Heron steps up his game for this release as he moves into deeper and harder territory whilst still staying true to his sound.
*All tracks mastered by Conor Dalton at Glowcast Mastering