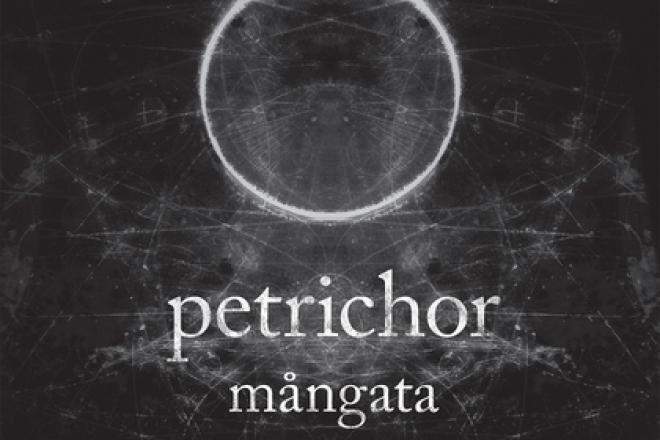 Petrichor | Mångata
[SOMACD110]
01. Komorebi
02. Antigen
03. Amor Fati
04. Mångata
05. Louba
06. Kepler 186-F
07. State Function
08. Nukumori (Reprise)
09. Flight Behaviour
10. On Tides (Mångata Rework)
Soma are proud to present the debut album from one of Glasgow's newest and most exciting producers, Petrichor. The man behind the project, Simon Stokes, has been gradually working his way up the ranks in his home city's scene and has firmly established himself within the Soma hierarchy with a hat trick of original EPs each laden with his analogue focused, dream-like sound that straddles the boundaries between electronica, house and techno.
As well as a burgeoning career in electronic music, Simon has founded his own music production school, Shoogle Studios. As the only Ableton Certified Trainer in Scotland he has taken on the mantle of running the illustrious Soma Skool, helping a new breed of producers find their footing within the realms of electronic music production. Never one to stand still and remain focused on one facet of his skills in the studio, he has also found himself working as a mastering engineer as well as with Soma founders Slam in the studio where he helped them shape their latest album, Reverse Proceed.
Simon's tireless work in the studio on his own project has now come to fruition as he delivers the dramatic and provoking, Mångata. Amalgamating his array of impressive hardware as well as his intricate knowledge of Ableton Live, Petrichor has refined his sound and crafted an intricate, multifaceted album that draws on many spheres of influence, designed as a singular listening piece
The lush sound of this piece is apparent from the opening track as Komorebi glides innocently into existence. Subtle, field recorded rain brings an organic touch as orchestral pads ebb gently, revealing a swarm of bass tones and further processed field recordings. Resonating chords then slowly seep through the broken drum patterns and crisp percussion of Antigen which quickly becomes a bass-led, trippy excursion as warped, acid synth hooks become the heart of the track. A sharp, last gasp build, from Antigen drifts away leaving the quirky modular gyrations and thunderous percussive workout that is Amor Fati to quicken the pace of the album.
Title track Mångata is served up next with a haunting vitality to it. Phasing drums patterns bring tension as a barely audible voice seems to offer solace to the listener while a boisterous drum beat punches its way through the vigorous chords. No time is wasted as Louba's four to the floor beat works its way in. Luscious pads are present alongside the more straight up percussive elements which gives Louba a house-flavoured tone.
The galactic Kepler 186-F rolls out in suitably ethereal fashion and takes us down a darker path. Almost broken into two parts, this track takes on an off-balance rhythm to begin with, throwing the listener off. Gradually it works its way round into a steadier pace with flashes of electrified synths giving a real menace to its core. A perfect set up for the resoundingly banging State Function (Petrichor's recent contribution to Soma's Transmissions Glasgow compilation).
The perfect come down from State Function sees Petrichor return to Nukumori providing the album with a special reprise version. An ideal summer, feel good track, Nukumori has been stripped of its beats and allowed to drift into its own sonic heaven. As we draw to a close, Petrichor ramps up the funk factor with Flight Behaviour. Delicate drums provide the solid background for a fantastic musical departure, defined by an overwhelmingly catchy bass line and perfectly glistening keys, truly one of Mångata's standout pieces.
All tracks mastered by Conor Dalton @ Glowcast Mastering