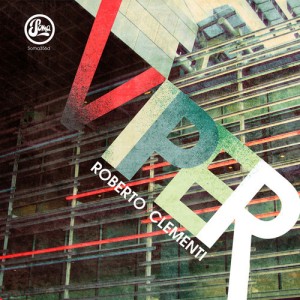 Roberto Clementi | VIPER
[SOMA356D]

1.Viper
2.Retro Chords
3.Overrule
4.Mesm
Roberto Clementi's sparkling new EP spans a diversity of styles, all imprinted with his own unique sound. This relative newcomer to Soma has proved a great match for the iconic Glasgow label, producing consistently high-quality tracks. His innovation and vision are clear on this single, which is his second release through Soma.
The EP kicks off with Viper, which ignites the release from the first bar. The imposing bass hints at a darker sound and the thunderous synth creates a powerful sense of atmosphere. A dubby, industrial feel spreads through the track. These undertones are capitalised on with the electrifying break-downs and drops running through, all lifted with the brushed tones of the intricate drum patterns. This is a fantastic start to the EP and a track to get lost in.
Retro Chords is the next track and takes a different direction with an endorphin drenched and upbeat sound. Ecstatic, bright synths and ethereal organs help to build a warm melodic structure to the track and conjure a pleasing sense of nostalgia within this retrospective. Elements of Balearic beats and heady, celebratory times are key to the sound of this stylish track.
Overrule adds another fresh perspective to the release. A staunch powerful rhythm drives this track from the outset and makes an immediate impression. The sounds melt into liquid synths and delicate space and this balance of fluid melody and bold rhythm make this an exciting track.
Mesm completes this expansive album and extends the dub elements. The echoing refrains spiral off and merge with the sweeping backdrop panning and swirling harmoniously. The strong rhythm and melody line provide a powerful anchor to these intricate sounds and during the track energetic, pumping beats heat it up creating a raucous mix. As the track fades out it becomes sparser and darker and flows away intriguingly.
This EP is the perfect expression of Clementi and showcases his talents as a producer, combining great skill with distinctive, fresh ideas to create a striking new sound, which, signals a bright and prolific future with Soma.
Mastered at Glowcast by Conor Dalton.