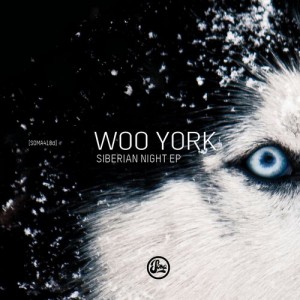 Woo York | Siberian Night (Inc Edit Select Remix)
[SOMA418]
1. Siberian Night
2. Iron Curtain
3. Siberian Night (Edit Select Remix)
Ukrainian duo Woo York blast back to Soma with yet more hypnotic, analogue based Techno with the Siberian Night EP. The duo are on fire right now after a string of releases on their new home label of Soma and this ep is backed up with a remix from the Glasgow based Edit Select who bringing his own, unique stylings.
Siberian Night gets going in true Woo York fashion as a looped out, growling acid bass line has things moving a full pace from the get go. Vangelis-esq pads sear through the heart of this monster giving a retro feel while Woo York really work the percussive end of things to keep this tool kicking.
The broken beat Iron Curtain moves things in a lighter direction as a subtle synth line breathes soul into the big, bouncing low end. 909 drums get rings moving as subtle flicks in the filter bring the synth line to life opening slowly into the break before going back into head down – fist pumping action.
Edit Select turns up on Soma once again for remix duties and does another fantastic job of title track Siberian Night. Working on the principle of less is more, Tony keeps things minimalistic in his approach but manages to firmly stamp his authority on the track. A rolled out, hypnotic baseline leads the way as ethereal pads slowly work their way in through the spine of the remix.
Powerful techno once again from Woo York as they continue to devastate with their raw, analogue sound!
Mastered by Conor Dalton @ Glowcast Mastering