Audio Mastering Amelie Lens at Glowcast:
Mastering Amelie Lens who is teaming up with Farrago on Emmanuel's ARTS label as two fresh faces. Support from François X with a remix. Boomy, dreamy, effective big room Techno trips. Belgian rising techno star Amelie Lens is playing all over the world these days.
Track list:
A1 – Weight Of The Land
A2 – Weight Of The Land (Fracois X Remix)
B1 – Purge
B2 – Circling The Sun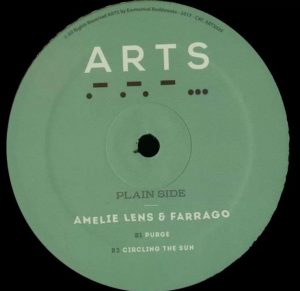 Released in July 2017. Catch Amelie playing in Sweden, France, Netherlands and Germany soon and follow her on Facebook. If you would like to find out more about recent mastering jobs I've done here in my studio in Berlin head over to my news section.
Mastered by Conor Dalton @ Glowcast Audio