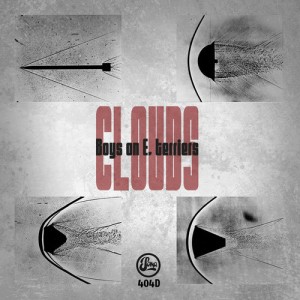 CLOUDS | Boys On E. Terriers
[SOMA404d]
1. Teenage Boy
2. Elevator Girl
3. Genista Cave 4
Scottish duo Clouds return to Soma after their devastating debut on the label last year with Complete Control. Once again the youngsters have served up 3 hammering tracks as they continue their attack on the Techno world, Boys On E. Terriers shows why Clouds are consider one of the most up and coming players in electronic music.
Teenage Boy opens the EP with crunching, stomping loops which over time clunk together into a tasty broken beat loop, propelling itself with rocket powered snares and hi hats leading to one almighty synth hook. The track really goes hell bound when Clouds let rip their signature rave-esq sound with images of firefights above dystopian cities as rip roaring drums are shredded by the wild, distorted synth line.
Elevator Girl keeps things running in a similar fashion. A little more for-four than it's predecessor but just as ferocious. Heavily distorted drums punch in, moving at lightning speed as looped out vocal cuts keep a hypnotic vibe. Pure punishment is the order of the day with Elevator Girl as clanking percussion bounces around the track while pulsing samples wail their way in the background. Not for the faint hearted.
The imaginatively titled Genista Cave 4 rounds of the EP with yet more full on abrasive sounds from Clouds. Stuttered vocal cuts sit over a thumping loop and the tracks rolls quickly into full swing dropping quickly into full on kick drum mayhem slaughtered by rattling percussion.
The two little terrors are carving their way through Techno at the moment with their cacophony of distorted beats and ferocious production skill.
*All tracks mastered by Conor Dalton @ Glowcast Mastering