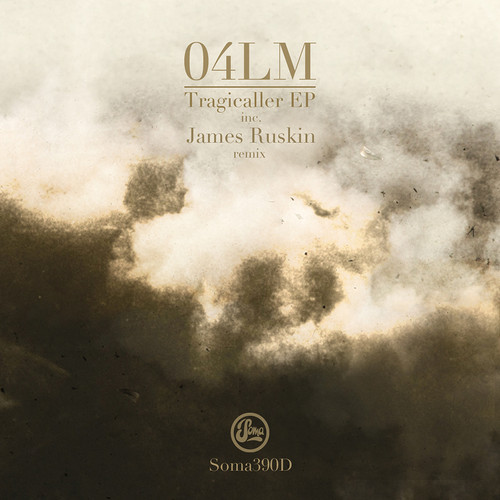 04LM | Tragicaller (inc James Ruskin Remix)
[SOMA390]

Mastered by Conor Dalton at Glowcast Audio Mastering

1. Tragicaller
2. M Place (James Ruskin Remix)
3. M Place
Argentinian based DJ/Producer OSWLD joins Soma in 2014 and debuts Tragicaller under his new alias 04LM. With some storming releases under his belt on the fantastic Non Series, 04LM brings his more melodic & haunting sound to the Soma ranks. One of the UK's biggest Techno exports and Blueprint Records label head, James Ruskin, joins 04LM for a bone crunching remix.
Title track Tragicaller growls in with dark, chugging percussion and one mean bass line. Slowly and surely the tracks evolves, eerie pads float atop brash hi hats and shakers and well defined sequences keep the track flowing, heavy atmospheres in the background rise higher keeping the temperature of this on high!
James Ruskin weighs in with his version of M Place. Hard hitting from the get go. A mighty kick drums bangs across the spectrum as 04LM's main melody pulses in the background. Chopped up percussion slices through giving this track a fantastic groove. James takes his remix into heavier territories as an almighty bass binge rockets through the heart of his version.
The original version of 04LM's M Place closes the EP. Hollowed out percussion seals a perfectly haunting melody that sweeps in balanced by slightly distorted atmospheres.
04LM creates a distinct sound with his originals while Techno pioneer Ruskin jacks up proceedings nicely.