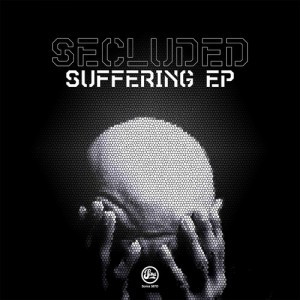 Secluded | Suffering
[SOMA387D]
1. Suffering
2. Vessel
3. Trending
Glasgow based Secluded (aka Hans Bouffmhyre) returns to Soma for his second outing, laden with dark hypnotic techno in the 'Suffering EP'. After his debut on Soma earlier this year the prolific producer has been on fire with gigs across Europe and yet more releases through Speedy J's Electric Deluxe. His follow up to the fantastic 'Mercy' is 3 twisted tracks, indicative of Secluded's stripped back and powerful style.
Title track 'Suffering' starts things off at full pace. A full-bodied kick and rubbery bass line are pushed aside by a head splitting riff before the percussive elements really get the track going. Jarred rhythms are the name of the game as Secluded aims firmly for the dance floor.
Vessel takes things deeper as you are pulled through a cavernous opening, continuously looping and hypnotic allowing you to lose yourself in the darkness. Once again, the trademarked sound of Secluded is dominant here as the goes at full steam right to the bitter end.
Trending rounds things off in powerful fashion. Hard-hitting drums are sliced apart by razor sharp stabs as haunting, searing pads back the track allowing it to break only briefly before thundering back in, all guns blazing.
Through his Secluded alias the young Glasgow producer is full exploring the range of his talent and has decided to keep things dark, brooding and definitely Techno!
Mastered by Conor Dalton at Glowcast Audio Mastering, Berlin.