Mastering at Glowcast: Slam – Blue Dragon EP
Mastering at Glowcast: Slam – The Scottish duo is keeping busy in the studio, releasing their third EP in May 2018. Covering various aspects of techno and further developing their sounds, "Blue Dragon" comes with four tracks.
Track list:
A1 – Mistral
A2 – Blue Dragon
B1 – Chimera
B2 – Process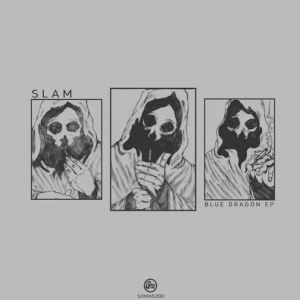 Preview listen the EP on Soundcloud. You can catch Slam playing in Ireland this weekend. On the 6th of May they are heading to Dublin, to play at District 8. Afterwards they are heading to Glasgow, Veghel in the Netherlands and Berlin on the 21st of May. This time they will be back at Grießmühle. Follow Slam on Facebook to stay up to date with their gigs and releases. Feel free to drop a message if you have any questions about Mastering. We are happy to assist.