Mastering at Glowcast: Wrong Assessment – Neurotag EP
Mastering at Glowcast: Wrong Assessment's new EP on Cleric's imprint Clergy. The EP is coming with four tracks for the vinyl version as well as a fifth track to download with the digital version.
The A side see's host to stripped back, heavyweight, dance-floor rollers. 'Endocrine Response' will have you descending into a subtle trance via its scattering hi hats and brooding synth work. While 'Neurotag' is all about the contrast between the groove and the ever rising minor note. It continues even through breaks in the rhythm, yet drops off without a trace as if it were never there.

The B side continues this theme of mind-bending synths and kaleidoscopic drum work, albeit with a noticeably tougher attitude. 'Virtual Hand' is certainly a peak time hitter, with nods to Mike Parker and Abdulla Rashim in its own unique style. On remix duties for 'Virtual Hand' is another Clergy favourite, Kmyle. He takes the track in a darker direction, moving more towards a sense of dread. As well as frantic despair with nervous hats, claps and snares.
Track list:
A1 – Endocrine Response
A2 – Neurotag
B1 – Virtual Hand
B2 – Virtual Hand (Kmyle Remix)
DB – Ganglion (Bonus)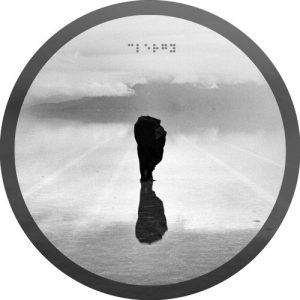 Released on April the 2oth 2018. Mastered by Conor Dalton at Glowcast Audio in Berlin. Find me on Instagram and Facebook to keep up to date with the current projects I am working on. Also feel free to drop a message if you have any questions about mastering.