Slam – Cyclone EP – mastered by Conor at Glowcast Audio in Berlin
Slam are unstoppable! With Slam – Cyclone EP they are delivering another 3 track EP on their own Soma Imprint. Even though the two Glaswegian boys are constantly on the road and touring it seems they are only increasing their output even more.
Track List
A1 – Slam – Antonym
A2 – Slam – Cyclone
B1 – Slam – Revolve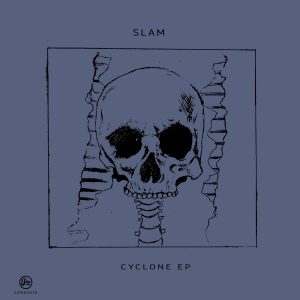 Slam are playing gigs in the United Kingdom on the 27th of October before the duo heads to Italy to play in Naples. November looks busy as well with Gigs in Canada, Germany, UK and Austria. Follow the duo on Facebook to stay up to date with gigs and releases. If you would like to find out more about what we are doing at Glowcast Audio in Berlin feel free to drop us a message.