Mastering Dax J at Glowcast Audio:
Mastering Dax J for Techno pioneer Cleric from Manchester who welcomes Berlin based Dax J on his label Clergy. Dax J, who was born in the UK, delivers three parts hard-working techno stomp to one-part beat less acid noise deviation. Built for big rooms and peak times – mastered by Conor Dalton @ Glowcast Audio. The techno trooper Dax J is playing in Spain this weekend, alongside with techno legend Jeff Mills. He is heading over to France, Netherlands and Switzerland afterwards.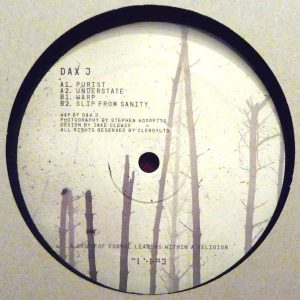 Preview listen via Hardwax, release date on the 5th of June, 2016. Mastered by Conor Dalton @ Glowcast Audio.