Mastering Slam:
Mastering Slam – Jack Master aka Richie Hawtin – Bang the Box (Slam Remix)
Slam have remixed Richie Hawtin's Jack Master classic Bang The Box as number 3 in their new Track Series project.
"Released in the early 90s, the original Jack Master EP was a pseudo-name that I used to record fun classic Chicago inspired tracks that were made for my DJ sets.  SLAM's new updated take on the original, uses the original voice sample (that's actually mine) and reworks the track into a full throttle stomping jack track perfect for todays dance floors!" – Richie Hawtin.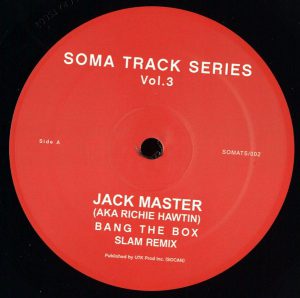 Mastered by Conor Dalton @ Glowcast Mastering
Released in August 2016