Mastering Rebekah on Soma Records:
Mastering Rebekah, who returns to the fold with her second EP on Soma, following her 2015 debut 'Confined Heart'. Staying true to her UK techno roots, the Berlin based artist delivers three monster cuts that exemplify her ferocious sound.
Title track 'Anxiety' has Rebekah firing on all cylinders as raucous synth sequences pulse through wild percussion, never seeming to let up and certainly taking no prisoners. 'The Riddle' continues with similar energy levels as Rebekah infuses pounding rhythms with straight up percussive elements, before taking a perfectly controlled dive into deeper elements – comprising short blasts of subtle pads that give a more emotive side to the track. '19 Grams' rounds of the EP with a little more subdued start, but in true Rebekah fashion, the pace quickly intensifies as shattering hi hats and saw tooth sequences blast in, effortlessly held together by beautifully gliding pads that give a perfect structure.
Rebekah delivers yet another excellently crafted EP that defines her sound as a producer and also a DJ. You can follow her on Facebook.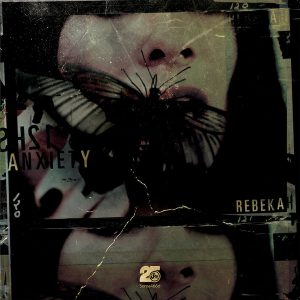 Mastering Rebekah by Conor Dalton @ Glowcast Mastering. Head over to my news section to find out more about projects.
Released in August 2016