Audio Mastering Nur Jaber:
Audio Mastering for up and coming, Beirut-born artist Nur Jaber. The Berlin based producer and DJ is releasing her debut album in May. The release will be home to her own imprint OSF, marking number 6 in the catalogue. The release of the DJ-producer, who is also a drummer, bassist and a vocalist focusses mainly on the Nord Lead 4, the TR-09 as well as her own vocals. Nur Jaber is a resident DJ at://about blank for the event series STAUB. She is known for layering her own vocals over her DJ sets as well as using live 909 drums. With "If Only A State Of Peace" the regular guest at clubs like Berghain and Tresor delivers 9 tracks influenced by IDM, Ambient and Classical Music. Also look out for the remix EP that is in the pipeline, featuring tracks of her inspiring and supporting artists.
Track list:
A1 – A State of Peace
A2 – The Spirit Molecule
B1 – Mr X
B2 – Let Me Go
C1 – Late At Night
C2 – The End is Near
C3 – A World Where Nothing Else Matters
D1 – If Only
D2 – When The Sun Sets (The End is Near Edit)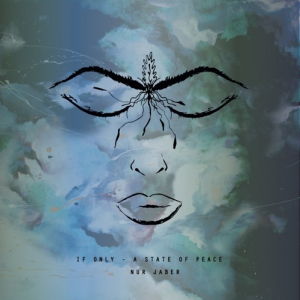 Audio Mastering Nur Jaber's debut album at Glowcast Audio in Berlin. Mastering Engineer was Conor Dalton. Feel free to connect via Facebook and Instagram to stay up to date with current projects.