Modern Bön ll : Abul Mogard/Island People/Pact Infernal/Phurpa:
On the 30th of March, which is basically this weekend, we are making our debut at Festsaal Kreuzberg in Berlin. Island People will be playing live, supported by live visuals from Stanislav Glazov. Come around for some ambient music that will blow your mind. It would be great to see you coming around. It is a very great line up they deliver, hence we are absolutely stoked to be a part of the event. The location and the sound system is amazing and the beer is cold 🙂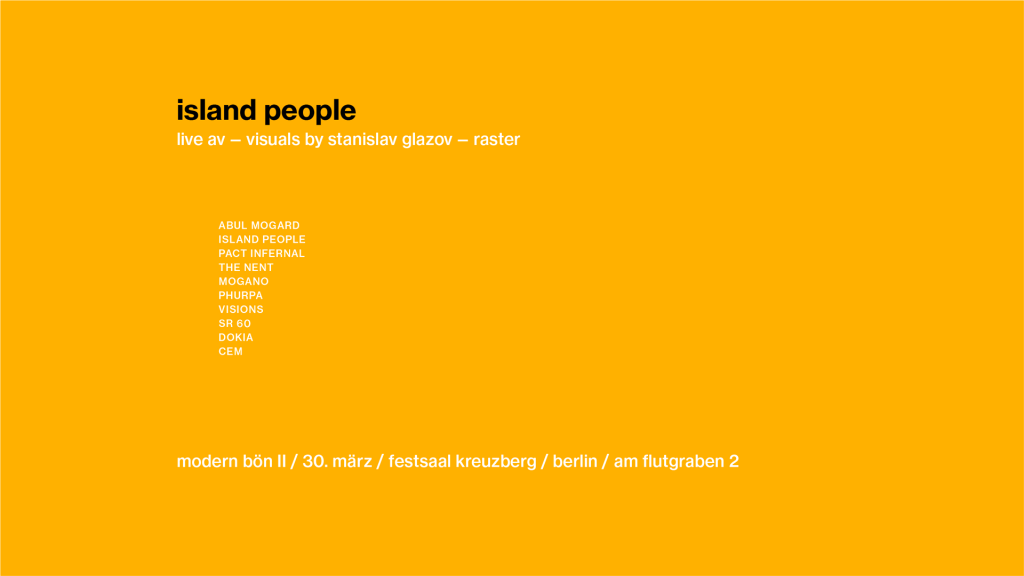 You can find out more about the event if you head over to Facebook. If you would like to find out more about recent projects I am working on please head over to my news section.