Audio Mastering Social Conduct – Augustine:
Recent audio mastering social conduct with a special release on quite a vintage medium: the good, old cassette. The cassette also contains download links for a digital version of the release.
Track list:
Augustine
While My Spring Weaps
Second Floor Caves
Rose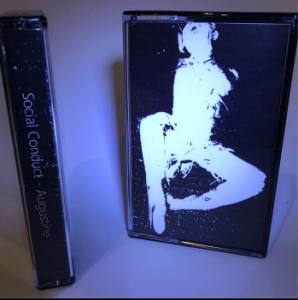 Audio Mastering Social Conduct, release date is March 2018. If you would like to find out more about recent projects please head over to my news feed. You are also very welcome to follow me on Instagram to stay up to date as well.
Also, in case you do not have any plans for the upcoming weekend. My mates and me who together form the group Island People are playing Festsaal Kreuzberg in Berlin. On March the 30th the event is hosting acts such as Abul Mogard, Pact Infernal, The Nent, Visions and many more. Have a look at the event on Facebook. Hope to see you guys around. Cheers.