Mastering SLV:
Mastering SLV's EP on Soma Records. Berlin based SLV makes a welcome return to Soma with his latest release, Gestern und Heute EP. He has gradually built himself to be one of the most exciting prospect on the Soma roster. With this release, SLV continues to impressive with his dark yet emotive sound. This release also feature a spectacular remix form rising UK techno act Cleric.
The melancholic Artefact opens the EP with its wonderfully crafted syncopated beats and cold, haunting synth work. Kreuzwege has SLV back on four to the floor territory and working a real dance floor burning as tweeked out leads are bolstered by typical powerful drum work from SLV. Jets keeps things moving at a fast pace yet brings a more emotive side. Intense percussive workouts drive the tracks with fleeting pads taking the tone of the tracks to other heights. Cleric takes on Artefact are delivers a suitably punchy and furious rework yet still retains the melancholy of the original.
Another unique release has SLV standing out from this crowd with his distinctive sound.
Track list:
A1 – Artefakt
A2 – Kreuzwege
B1 – Jetzt
B2 – Artefakt (Cleric Remix)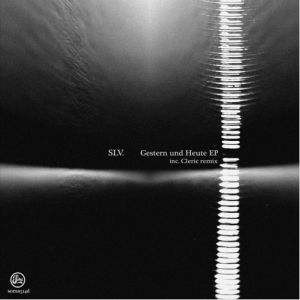 Mastering SLV at Glowcast Audio in Berlin. Soma Records will release Gestern und Heute in March.