Glowcast Audio Mastering Berlin:
For many years up until now Glowcast Audio Mastering Berlin has been delivering high class audio masters. I am very happy to have worked with Blawan and contributed to a massive 2 track Remix EP.
About the release:
Originally two tracks from Lucy, UK producer Blawan produces mysterious and dark A-side while the B-side hosts a high pressure track.
Tracklist:
A1 – Lucy – The Hermit (Blawan Remix)
B1 – Lucy – The High Priestess (Blawan Remix)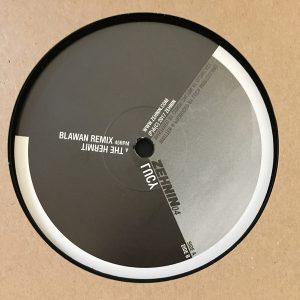 The EP was released on Zehnin in November 2017. Catch Blawan playing in Switzerland and France the next weeks or check his other upcoming gigs.