Mastering at Glowcast Audio:
Glowcast Audio Mastering is happy to announce that Conor has been mastering engineer of the second collaboration of techno heavyweight Cleric and Setaoc Mass. Clerics own imprint Clergy Records is home to the "Isolate" EP, making it number 10 in the catalogue. Since 2012 Cleric has been deeply involved in the techno scene. He releases on labels such as Len Faki's Figure or Emmanuel's ARTS. Setaoc Mass has recently released an EP on Faki's label as well, together with MATRiXMANN.
About the release:
Big room techno, excellently produced.
A1 – Altered States ft. John C. Lilly
A2 – Odyssey
B1 – Isolation
B2 – Centre Of The Cyclone
C1 – Madame Butterfly
C2 – 188
D1 – Subconcious Life
D2 – Exploration X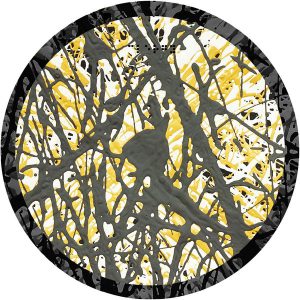 Released in February 2018 on Clergy. You can catch Cleric playing in the UK and in Germany soon. Setaoc Mass is having a little holiday at the moment before heading to Stockholm in April. Follow me on Facebook to stay in tune with what I'm currently up to here in the studio at Glowcast Audio or get in touch for any questions.