Berlins world class audio mastering:
Setaoc Mass with the fifth release on his own techno imprint SK_Eleven. The release comes with five tracks. Yet again I am very happy to have delivered masters and contributed to a great release.
About the release:
Very heavy techno tracks that were made for the big room.
Tracklist:
A1 – Proun 19D
A2 – One for you
A3 – Vanishing Point
B1 – Key (Fallingwater)
B2 – Cinema Gaze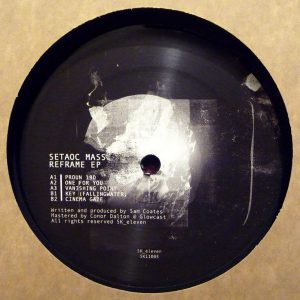 Released in December 2017 on SK_Eleven. Have a preview listen on Soundcloud and get in touch here if you would like to find out more about the mastering services we offer at Glowcast Audio.