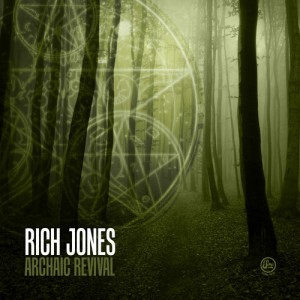 RICH JONES – The Archaic Revival
[SOMA361D]

1. Archaic Revival
2. Solstice
3. Demonic Intervention
4. Biotope

Release Date: 04.03.13
Rich Jones makes a welcome return to Soma with his follow up the successful 'Depth Charge' EP released back in 2011. This time Rich hit us with a more refined, darker sound with 4 tracks of pure Techno lined with pulsating drums and deep synth work
Title track Archaic Revival starts with a solid groove and a hypnotic synth line that builds slowly and bubbles under the surface. The synth starts to open up as hats start to wash over the mix, setting the pace for the track. Raw old school claps and further hats drop in to enhance the techno vibe. Whispering reverbs creep in as the pace is brought back down in the middle for a short break down before the synth opens up and hats enter again to drive the track home.
The second track Solstice starts out with a more complex rhythm with dark percussion evolving throughout. A deep melodic synth line starts to flow into the track creating an early morning dance floor vibe. By the middle of the track you cannot help but be locked into the tracks melodic groove, perfect for those small hours of the morning.
Demonic Intervention come straight from the depths. A deep kick and growling synths create a dark feeling, forcing the tension straight through you. Pitched 909 hats help to drive this track down that highway to hell!
Biotope rounds the EP out perfectly and definitely has more of a house vibe to it. A stabby synth line sets the tone from the get go before nice airy hats jump in and keep the pace going. Like the rest of the EP nice raw sounding claps flutter through the track creating an excellent dance floor builder.
Rich Jones turns in another solid EP for Soma which shows a definite maturity in his sound.