Mastering at Glowcast: Rebekah & Lag
Rebekah invited Lag to team up for a split EP on her own "Elements" imprint. The EP comes with four tracks and is classified as jawbraking, raw techno.
Track list:
A1 – Lag – Rutra
A2 – Lag – Rutra (Rebekah Remix)
B1 – Rebekah – Beneath The Surface
B2 – Rebekah – Beneath The Surface (Lag Remix)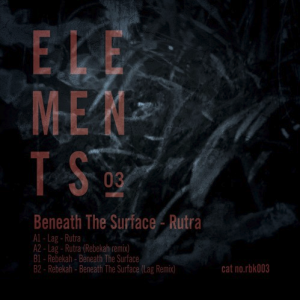 Birmingham born, Berlin based producer Rebekah has a busy 2019 schedule ahead. She will be playing gigs in Finland before she is heading to the United States. Keep an eye on Resident Advisor for further information and also follow her on Facebook to stay up to date with gigs and releases. If you have questions regarding mastering you can drop us a message and we will get back to you as soon as possible.