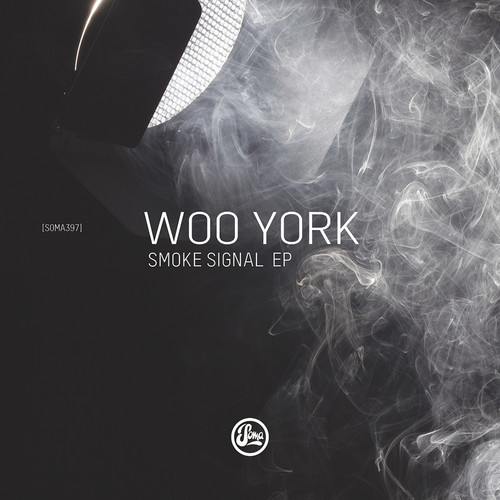 Woo York | Smoke Signal
[SOMA397]

1. Smoke Signal
2. Cold Welding
Ukrainian based duo Woo York mark their second release on Soma with yet more deep, dark underground vibes on the Smoke Signal EP. After the huge success generated from Ancient Light earlier last year it seemed natural to keep up with the duo's output and once again the pair have deliver two perfectly warped Techno bombs
Title track Smoke Signal is a deep, evolving monster growing from resonating sub bass and cleverly crafted percussion. Woo York strip things back for this one as dark, brooding synths ping through stuttered and looping beats. A perfect dance floor tool.
Cold Welding drops next, building from the depths out a hollowed out, distorted core leading slowly into a fierce, kicking loop. More stripped percussion keep the track flowing as ethereal atmospheres ebbs out in the background giving this track a much deeper edge than you would think.
Woo York have crafted two excellent Techno tools, born from their amazing live sets. With even more material on the way from them they are fast becoming core artists of an ever-evolving Soma.
Mastered by Conor Dalton at Glowcast Audio Mastering in Berlin.