Mastering at Glowcast Audio:
I was very happy when the message reached me that I have the pleasure to be a part of a very exciting collaboration. House and techno legend Carl Cox and iconic guitarist Nile Rodgers teaming up to release a new track on Bush Records. Carl Cox, who is probably one of the most charming DJ's remaining in the business. And Nile Rodgers, who is not a stranger to dance music royalty. As he has teamed up with Daft Punk before on their album "Random Access Memory". It's a small world after all as I have mastered for the French legends before. You can find an overview of the artists I worked with here.
About the release:
The UK DJ and producer veteran, label head, radio show host Carl Cox delivers a great track which works well on the dance floor. Disco pioneer Nile Rodgers completes the track with thoughtful off-the-grid guitar riffs. On the release there are two great remixes from Steve Ward and Drumcomplex & Roel Salemink.
Tracklist:
1 – Beat The Track (Original Mix)
2 – Beat The Track (Steve Ward Manipulation)
3 – Beat The Track (Drumcomplex & Roel Salemink Mix)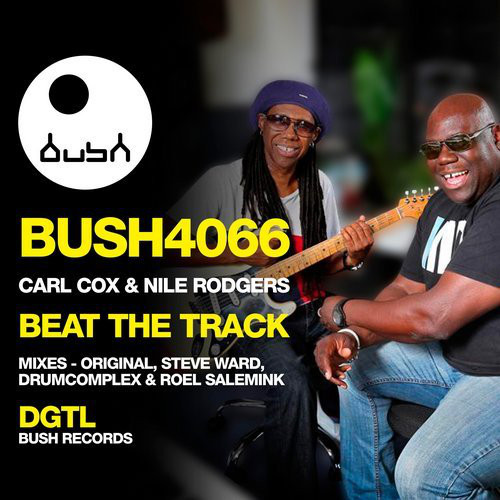 You can catch Carl Cox playing the U.S. at the moment before he is heading over to New Zealand and Australia. This EP was released in October 2017. Mastered at Glowcast Audio in Berlin by Conor Dalton.