Mastering in Berlin:
Slam continue their prolific activity over the years with another new banging 4 tracker called "The Sanctuary EP" which they will release on their own Soma Records label. A year 2017 of relentless touring has not stopped the Soma Records label heads. They are even more firing on all cylinders with each release, and this latest EP sees the duo turn up the heat once more.
About the release:
The EP starts off with Conduction, a heavy mix of crafted Techno and strong, tripped out melodic rhythms. The rigorous Rotation is up next and goes full tilt. It's drawing on the main sequenced tones to drive home a powerful and reactionary affair. Slam are always ones for creating great synergy within their releases. They do so proficiently as the EP goes deeper with Convection. Subtle, modulating synths lead the charge and perfectly crafted percussive elements remain steadfast throughout. The duo close the EP with the title track Sanctuary. A vibrant, affair packed with pulsating tonality, as classic synthesis methods are used to immense effect.
Tracklist:
1. Conduction
2. Rotation
3. Convection
4. Sanctuary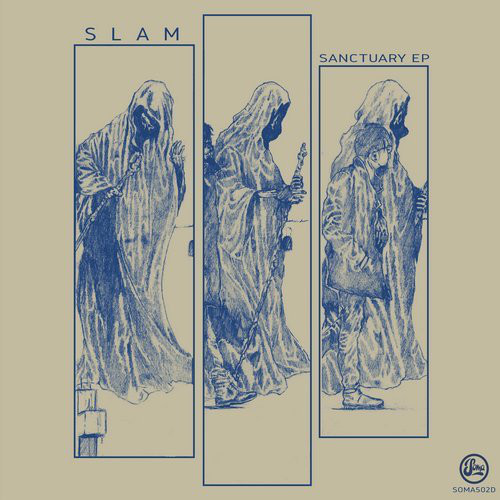 You can catch the busy duo Slam in Poland, Greece and the UK, only to name a few of their upcoming DJ sets. Speaking of busy – mastering in Berlin keeps me busy as well and if you would like to find out more about recent mastering jobs I have done, you can find that out in the news section here on the website. You will also find information about the upcoming mixing and mastering classes that I will be holding for you. You are also very welcome to hit the follow button on my Instagram page to check out what I am up to here in my studio in Berlin.
This EP was released in October 2017 and has been mastered in Berlin by Conor Dalton at Glowcast Audio.